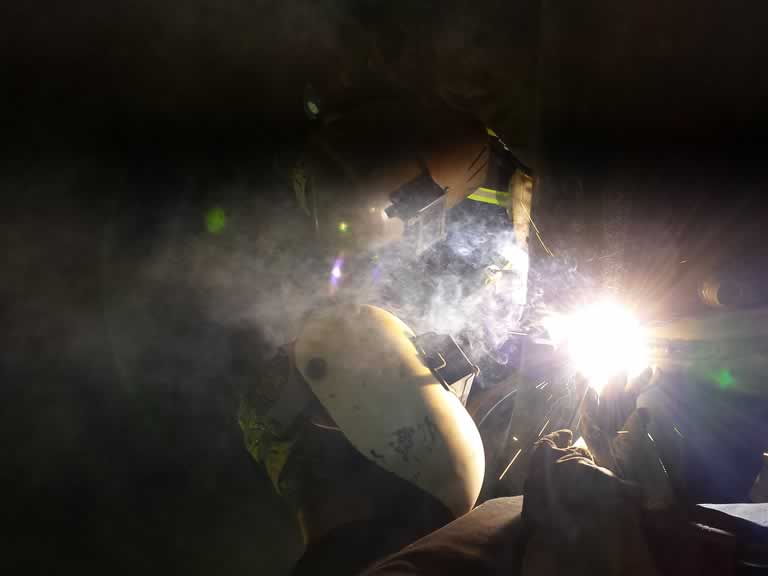 At High Hill Welding Services, we travel Province to Province with mobile trucks doing facility work. We bring with us a 30 job trailer outfitted with a number of tools to help get the job done more efficiently.
Our welders are all qualified with many different qualifications including Pressure Welding and CWB all position. This has allowed us to do projects from piles to site structural and all the pressure piping as well as stairs and platforms.
We have also been involved with many structural builds out of our shop that have been sent to the oil field facilities. Everything from tank bases, pipe supports to pressure piping.
We proudly offer a quality product and weld ability that is tough to match.